Entry Requirements
KCSE and KCPE and any equivalent qualification
Duration: 12 Months
Delivery Method: Both Online & Physical
Fee Structure
Course Fee Breakdown
Trimester 1
Trimester 2
Trimester 3

| | |
| --- | --- |
| Registration Fee | KES 1,000.00 |
| Course Manual | KES 1,000.00 |
| Student ID | KES 250.00 |
| Polo T-Shirt | KES 800.00 |
| Maintenance Fee | KES 500.00 |
| Student Insurance | KES 500.00 |
| Activity Fee | KES 1,000.00 |
| Tuition Fee | KES 15,000.00 |
| E-Learning Fee | KES 1,000.00 |
| Cosmetology Apron | KES 750.00 |
| Material Fee | KES 2,000.00 |
| Graduation Fee | KES 1,350.00 |
| Total: | KES 25,150.00 |

| | |
| --- | --- |
| Registration Fee | - |
| Course Manual | - |
| Student ID | - |
| Polo T-Shirt | - |
| Maintenance Fee | - |
| Student Insurance | - |
| Activity Fee | KES 1,000.00 |
| Tuition Fee | KES 15,000.00 |
| E-Learning Fee | KES 1,000.00 |
| Cosmetology Apron | - |
| Material Fee | KES 2,000.00 |
| Graduation Fee | KES 1,350.00 |
| Total: | KES 20,350.00 |

| | |
| --- | --- |
| Registration Fee | - |
| Course Manual | - |
| Student ID | - |
| Polo T-Shirt | - |
| Maintenance Fee | - |
| Student Insurance | - |
| Activity Fee | KES 1,000.00 |
| Tuition Fee | KES 15,000.00 |
| E-Learning Fee | KES 1,000.00 |
| Cosmetology Apron | - |
| Material Fee | KES 2,000.00 |
| Graduation Fee | KES 1,350.00 |
| Total: | KES 20,350.00 |
Other Mandatory Course Requirements
The following are mandatory requirements needed upon admission:
Photocopy of KCSE result slip or certificate or Equivalent
Photocopy of National ID Card
Photocopy of Birth certificate
6 A4 sized books
A minimum 3 ballpoint pens
A smart phone is greatly necessary
Course Units/Overview
Below is a breakdown of the units trained under this course
Trimester 1
G3HD101
Career Information
G3HD102
Salon Health And Safety Procedures
G3HD104
Equipment, Tools, Products And Materials
G3HD108
Working Effectively With Others

Trimester 2
G3HD103
Shampooing And Conditioning Of Hair
G3HD105
Plaiting And Braiding
G3HD106
Barbering
G3HD107
Locking And Crocheting Of Hair

Trimester 3
G3HD109
Blow Drying
G3HD110
Setting And Styling
Course Description
Grade 3 in Hair Dressing is a very exciting course that is best trained at Uwezo College. This one-year course, examinable by the National Industrial Training Authority (NITA), is designed to provide a comprehensive foundation in hairdressing skills. Tailored for those with at least a KCPE Certificate, this course equips students with the essential knowledge and hands-on experience needed to thrive in the dynamic Hair Dressing industry.
Admission Requirements:
To qualify for Grade 3 in Hair Dressing, students need:
At least a KCPE Certificate. This prerequisite ensures that students entering the program have a basic educational background, setting the stage for a fulfilling learning experience.
Course Structure:
Grade 3 in Hair Dressing offers a well-rounded curriculum covering key areas essential for professional growth in the field. Training areas include:
Career Information in Hairdressing: Explore the diverse career opportunities within the vibrant field of hairdressing.
Salon Health and Safety Procedures: Learn crucial safety protocols to maintain a healthy and secure salon environment.
Tools, Equipment, Products, and Materials in Hairdressing: Gain hands-on experience with the tools and products vital for hairstyling.
Working Effectively with Others: Develop teamwork and interpersonal skills essential for a collaborative salon environment.
Shampooing and Conditioning of Hair: Master the art of hair cleansing and conditioning for various hair types.
Plaiting and Braiding: Acquire proficiency in diverse plaiting and braiding techniques.
Barbering: Learn the essentials of barbering, a valuable skill in the broader hairstyling profession.
Locking and Crocheting of Hair: Explore techniques for hair locking and crocheting, meeting diverse styling preferences.
Blow Drying of Hair: Develop expertise in the precise and effective use of blow-drying techniques.
Setting and Styling of Hair: Unlock the creativity within you by mastering the art of setting and styling hair.
Skills and Competencies:
Upon completing Grade 3 in Hair Dressing, students will gain fundamental skills and competencies, including:
Basic knowledge of various hairstyling techniques.
Understanding of salon health and safety measures.
Proficiency in using hairstyling tools and products.
Effective teamwork and communication skills.
Competence in shampooing, conditioning, plaiting, braiding, barbering, locking, crocheting, blow drying, setting, and styling hair.
Why Study at Uwezo College
Uwezo College is your ideal choice for quality education and career success. With full licensing from TVET, serving as an examination centre for KNEC and NITA, and being an approved training centre for KASNEB courses, we offer the most comprehensive and accredited education. Our track record of producing top-performing graduates who excel in the job market sets us apart. When you choose Uwezo College, you're making a commitment to your future, ensuring you receive the finest education, expert guidance, and a competitive edge in today's competitive job market. Join us and secure your path to success.
The following are reasons why you should make Uwezo College as the choice for your studies:
We are a TVET Technical and Business College fully registered with the Ministry of Education
We provide a serene learning environment and fully equiped workshops
We have qualified, competent and committed lecturers
Guaranteed attachment
We provide bursaries to the extremely needy students
We have free high speed Internet connectivity to our students
Affordable fees
We have clean and spacious hostels
We provide job linkages
Career Opportunities: Graduates of Grade 3 in Hair Dressing can explore entry-level positions in the beauty and hairstyling industry, including:
Junior Hairstylist
Salon Assistant
Apprentice Hairdresser
Beauty Shop Assistant
Embark on an exciting journey into the world of hairdressing with Grade 3 at Uwezo College, where passion meets professionalism. Unlock your hairstyling potential and lay the foundation for a rewarding career in the dynamic beauty industry.
Course Instructor(s)
DANIEL MUEMA
---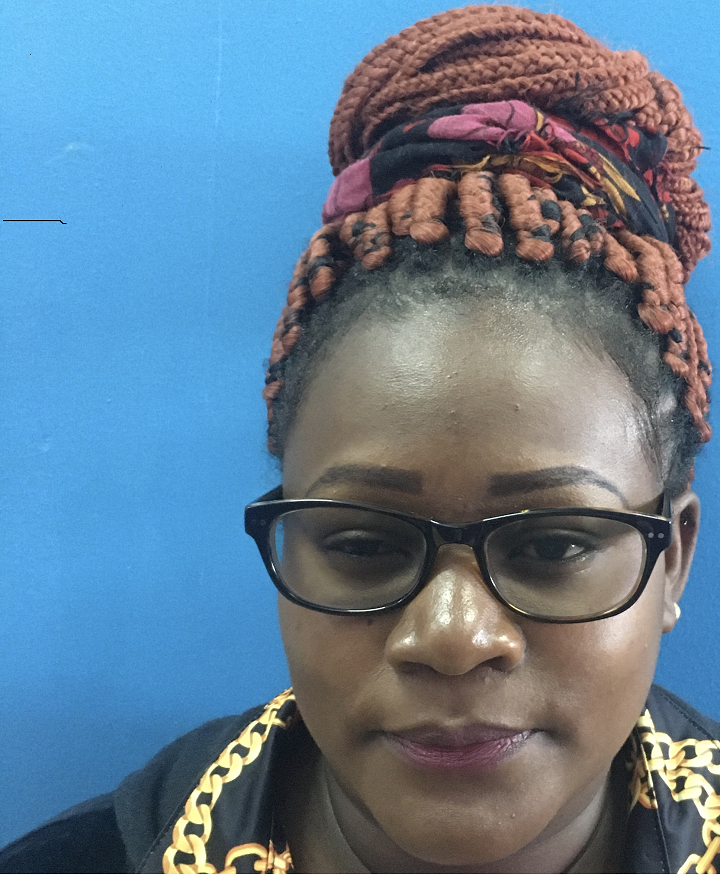 VICTORIA MONGINA OTIENO
---
FAQs
What are the requirements for registration/admission as a student?
KCSE result slip or certificate or Equivalent
National ID Card or Birth certificate
2 Passport size photographs
Registration Fee
Student ID Fee
Maintenance Fee
Material Fee(where applicable)
Polo T-Shirt fee
Insurance Fee
Student's handbook fee
---
Course Reviews
Top Rated Reviews
No course reviews are available at the moment. Reviews are only submitted by students persuing the course. Reviews are subject to our terms and conditions.