Entry Requirements
KCSE certificate
Duration: 3 Months
Delivery Method: Both Online & Physical
Fee Structure
Course Fee Breakdown
Full Course Fees
| | |
| --- | --- |
| Registration Fee | KES 1,000.00 |
| E-Learning Fee | KES 1,000.00 |
| Tuition Fee | KES 22,000.00 |
| Examination and Certification Fee | KES 1,000.00 |
| Total: | KES 25,000.00 |
Exam Fee Breakdown
Full Exam Fees
| | |
| --- | --- |
| UWEZO_COLLEGE | KES 25,000.00 |
| Total: | KES 25,000.00 |
Other Mandatory Course Requirements
Calculator
Course Units/Overview
Trimester 1
HCM
Certificate In Home Care Management
Course Description
Home Care Management Certificate Course
Uwezo College prides itself as being the best college that offers Home Care Management Course that is meticulously designed to empower individuals aspiring to excel in the field of home-based care services. This comprehensive 5-month program, offered through a combination of theoretical learning and practical training, focuses on providing the essential skills and knowledge required for effective home care management.
Minimum Requirement:
Prospective students are not required to possess any prior educational qualifications but should have a passion for caregiving and a commitment to learning.
Course Modules:
The course is for individuals who would want to work as professional Home care givers in the following fields;
Food nutrition and meal preperation
Working with children, the sick and the elderly
Working effectively with homecare clients
Laundry and Housekeeping
Family spending and bugetting
Safety, Hygiene and Injury prevention
Throughout the course, students engage in practical sessions and theoretical studies, gaining insights into various aspects of home care management. They learn to provide compassionate care, administer medication, create care plans, and communicate effectively with both patients and their families.
Successful completion of the Certificate Course in Home Care Management equips individuals with the necessary skills to excel in providing high-quality home-based care services. Graduates emerge as compassionate and efficient home care managers capable of addressing the diverse needs of patients and their families.
Career Opportunities:
Graduates are prepared for roles such as Home Care Manager, Care Coordinator, Personal Care Aide, or Home Health Assistant in healthcare facilities, assisted living facilities, hospices, and home care agencies.
Enroll in Uwezo College's Certificate Course in Home Care Management and embark on a fulfilling journey to become a skilled and compassionate professional in providing home-based care services. Join us to acquire the expertise needed to make a positive impact on the lives of those in need of care.
Examining Body
Uwezo College
FAQs
What are the requirements for registration/admission as a student?
KCSE result slip or certificate or Equivalent
National ID Card or Birth certificate
Email Address
---
Course Reviews
Top Rated Reviews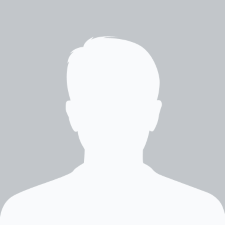 Reviewed 3 year(s) ago
Anonymous from undisclosed location
0
0
nice course