Entry Requirements
A PASS in Craft Module 2 or a PASS in Diploma Module 1
Duration: 12 Months
Delivery Method: Both Online & Physical
Fee Structure
Course Fee Breakdown
Trimester 1
Trimester 2
Trimester 3

| | |
| --- | --- |
| Registration Fee | KES 1,000.00 |
| Course Manual | KES 1,000.00 |
| Student ID | KES 250.00 |
| Polo T-Shirt | KES 800.00 |
| Maintenance Fee | KES 500.00 |
| Student Insurance | KES 500.00 |
| Activity Fee | KES 1,000.00 |
| Tuition Fee | KES 16,000.00 |
| E-Learning Fee | KES 1,000.00 |
| Material Fee | KES 3,000.00 |
| Total: | KES 25,050.00 |

| | |
| --- | --- |
| Registration Fee | - |
| Course Manual | - |
| Student ID | - |
| Polo T-Shirt | - |
| Maintenance Fee | - |
| Student Insurance | - |
| Activity Fee | KES 1,000.00 |
| Tuition Fee | KES 16,000.00 |
| E-Learning Fee | KES 1,000.00 |
| Material Fee | KES 3,000.00 |
| Total: | KES 21,000.00 |

| | |
| --- | --- |
| Registration Fee | - |
| Course Manual | - |
| Student ID | - |
| Polo T-Shirt | - |
| Maintenance Fee | - |
| Student Insurance | - |
| Activity Fee | KES 1,000.00 |
| Tuition Fee | KES 16,000.00 |
| E-Learning Fee | KES 1,000.00 |
| Material Fee | KES 3,000.00 |
| Total: | KES 21,000.00 |
Exam Fee Breakdown
Trimester 1
Trimester 2
Trimester 3

| | |
| --- | --- |
| KNEC | KES 20,000.00 |
| Total: | KES 20,000.00 |
Other Mandatory Course Requirements
The following are mandatory requirements needed upon admission:
Photocopy of KCSE result slip or certificate or Equivalent
Photocopy of National ID Card
Photocopy of Birth certificate
6 A4 sized books
A minimum 3 ballpoint pens
A smart phone is greatly necessary
Course Units/Overview
Below is a breakdown of the units taught under this course
Trimester 1
2802201_1
Food Production Management Theory I
2802202_1
Food And Beverage Control I
2802202_T1
Catering Law I
2802203_1
Food Management Practice I
2802204_1
Nutrition And Diet Therapy I
2802205_1
Hospitality Accounting I
2802206_1
Food Commodities I

Trimester 2
2802201_2
Food Commodities II
2802201_3
Hospitality Accounting II
2802203_2
Food Production Management Theory II
2802203_3
Nutrition And Diet Therapy II
2802204_2
Food And Beverage Control II
2802204_3
Catering Law II
2802205_2
Food Management Practice II

Trimester 3
2802202_3
Food Commodities III
2802205_3
Production Management Theory III
2802206_2
Nutrition And Diet Therapy III
2802206_3
Food And Beverage Control III
2802207_1
Catering Law III
2802207_2
Hospitality Accounting III
2802207_3
Food Management Practice III
Course Description
Diploma Module 2 in Food and Beverage Production, Sales, and Service Management is a course best offered at Uwezo College. This prestigious one-year program, examinable by the Kenya National Examinations Council (KNEC), represents the apex of food and beverage production, sales and service management tailored for individuals who have the zeal in excelling at this field. The course delves deep into sophisticated aspects of food production, service, and management, ensuring graduates are well-equipped for leadership roles in the dynamic Catering and Hospitality Industry. To enroll in Diploma Module 2 in Food and Beverage Production, Sales, and Service, candidates must have achieved a Pass in Craft Certificate Module 2 or a Pass in Diploma Module 1 of the same discipline. This requirement ensures that students possess the foundational knowledge necessary for the advanced training provided in this program.
Course Structure:
The curriculum is meticulously designed to offer advanced training in key aspects of culinary and hospitality management, building upon the knowledge gained in earlier modules:
Food Production Management Theory: In-depth exploration of advanced theories in culinary management, covering strategic planning, kitchen organization, and culinary innovation at a managerial level.

Food and Beverage Control: Advanced understanding of control measures in food and beverage management, focusing on inventory control, cost analysis, and strategies to optimize profitability.

Catering Law: Comprehensive exploration of legal considerations in the catering and hospitality industry, covering regulations, compliance, and ethical practices.

Food Management Practice: Advanced practical training in food management, allowing students to apply managerial theories to real-world scenarios, emphasizing efficiency, quality control, and customer satisfaction.

Nutrition and Diet Therapy: In-depth study of nutrition principles and diet therapy, enabling students to integrate health-conscious practices into culinary offerings.

Hospitality Accounting: Advanced knowledge in accounting specific to the hospitality industry, covering financial management, budgeting, and financial analysis.

Food Commodities: Detailed exploration of various food commodities, including sourcing, procurement, and sustainable practices in the culinary industry.
Skills and Competencies:
Upon completing Diploma Module 2 in Food and Beverage Production, Sales, and Service, students will possess advanced skills and competencies, positioning them as leaders in culinary and hospitality management:
Mastery of advanced culinary management theories, allowing graduates to strategically plan and execute culinary operations.

Advanced skills in controlling food and beverage operations, optimizing inventory, and ensuring cost-effectiveness.

Comprehensive understanding of legal considerations in the catering industry, ensuring compliance and ethical practices.

Application of managerial theories to practical food management scenarios, emphasizing efficiency, quality control, and customer satisfaction.

Integration of nutrition principles and diet therapy into culinary offerings, promoting health-conscious practices.

Advanced proficiency in accounting specific to the hospitality industry, enabling graduates to manage financial aspects of culinary operations effectively.

Understanding and application of sustainable practices in sourcing and procuring food commodities for culinary operations.
Why Study at Uwezo College
Uwezo College is your ideal choice for quality education and career success. With full licensing from TVET, serving as an examination centre for KNEC and NITA, and being an approved training centre for KASNEB courses, we offer the most comprehensive and accredited education. Our track record of producing top-performing graduates who excel in the job market sets us apart. When you choose Uwezo College, you're making a commitment to your future, ensuring you receive the finest education, expert guidance, and a competitive edge in today's competitive job market. Join us and secure your path to success.
The following are reasons why you should make Uwezo College as the choice for your studies:
We are a TVET Technical and Business College fully registered with the Ministry of Education
We provide a serene learning environment and fully equiped workshops
We have qualified, competent and committed lecturers
Guaranteed attachment
We provide bursaries to the extremely needy students
We have free high speed Internet connectivity to our students
Affordable fees
We have clean and spacious hostels
We provide job linkages
Career Opportunities:
Upon completing Diploma Module 2 in Food and Beverage Production, Sales, and Service, graduates can pursue senior management positions in the culinary and hospitality industry. These may include roles such as Head Chef, Food and Beverage Manager, Catering Manager, or Hospitality Manager. The advanced diploma program equips students with the skills and knowledge necessary for successful leadership and management in the dynamic world of food production and service.
Course Instructor(s)

GERALD NZAI
---
HARRISON NDUNGU
---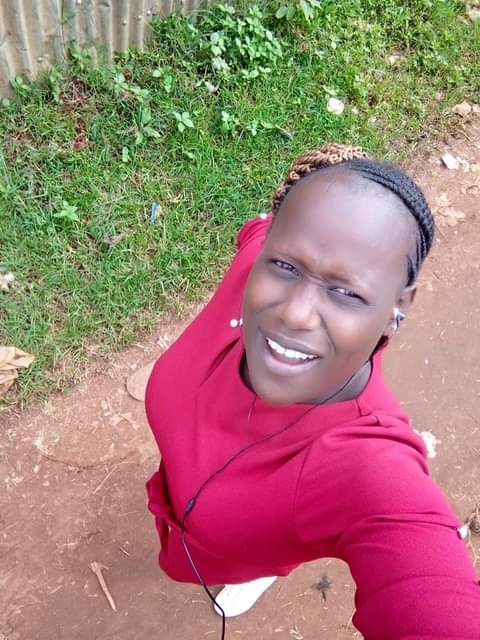 DOREEN NASAMBU SUNGUTI
---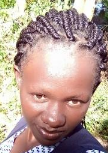 ROSELYNE MWENDE NZEKI
---
AARON OBUDHO OTIENO
---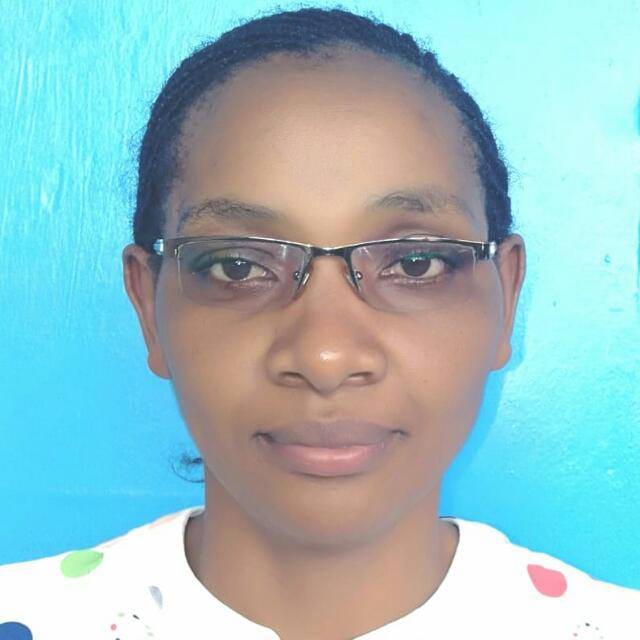 GERTRUDE SYOMBUA MUTUKU
---
FAQs
What are the requirements for registration/admission as a student?
KCSE result slip or certificate or Equivalent
National ID Card or Birth certificate
2 Passport size photographs
Registration Fee
Student ID Fee
Maintenance Fee
Material Fee(where applicable)
Polo T-Shirt fee
Insurance Fee
Student's handbook fee
---
Course Reviews
Top Rated Reviews
No course reviews are available at the moment. Reviews are only submitted by students persuing the course. Reviews are subject to our terms and conditions.